The Only Home For Sale In Nottingham "Under Contract"
with a federal rebate.  This home is owned by the US Dept. of Housing and Urban Development (HUD).  HUD will pay up to 3% of the purchase price towards buyer's closing costs.  It is in need of repairs which will exclude some types of financing.  Rehab loans are available through the Federal Housing Administration's 203K program where buyers can get money added to the purchase price for repairs and only put 3.5% down payment.  Down payment is calculated by the total of the purchase price plus repairs on FHA 203K loans.  The repairs I have seen include some pet damage to interior trim, missing carpets, some exterior trim, paint, etc. otherwise a solid house.  The location is this home's grandest feature.   25 minutes to Portsmouth, 40 mins to Hampton Beach, 45 mins to Winnipesaukee Lake.  High and dry, you must see to appreciate.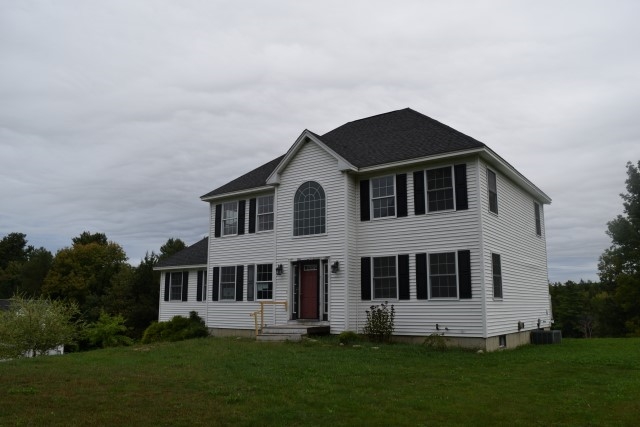 21 Gebig Road, Nottingham, NH 03290
$322,200
2552 Sqft , 3 bedrooms , 3 baths
DOM : 40 Days
MLS # 4664410
Equal Opportunity Housing
HUD homes are offered for sale occassionally and are available through HUD approved agents.  Bids are allowed electronically after a 10 day initial window and bids are limited to owner occupants for a time period before investors are allowed to bid.  Bids are submitted daily up to midnight and answered by the next business day.  Check available HUD homes near you at HUD's official site => HUDhomestore.com.
This Report Brought To You By Marty Patrizi
My company, The Bean Group, is HUD registered and I gladly assist buyers with these propertunities.  Feel free to contact me anytime for a personal tour on this HUD home or more information.   Bean Group 1150 Sagamore Ave. Portsmouth, NH 03801 603-766-1980 office or 603-781-4099 cell.  Email marty.patrizi@beangroup.com.